Overview
Corporate Profile
Nkarta is a clinical-stage biopharmaceutical company focused on the discovery, development and commercialization of allogeneic, off-the-shelf engineered natural killer (NK) cell therapies to treat cancer. Nkarta seeks to improve upon the efficacy of cell therapy, making it more potent, better tolerated and more rapidly available to a broad population of patients with a variety of hematologic and solid tumor malignancies.
NKX101 and NKX019 Phase 1 Data – Company Presentation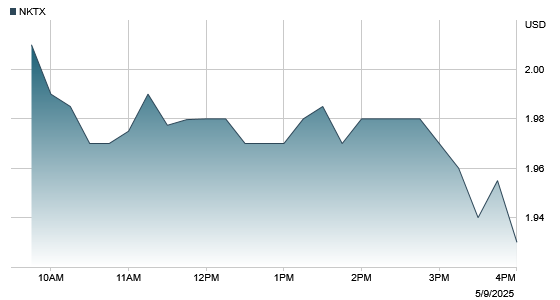 Data Provided by Refinitiv. Minimum 15 minutes delayed.
Press Releases
Dec 02, 2022
Nov 09, 2022
Nov 07, 2022
Events
Dec 5, 2022 at 8:00 AM EST
Nov 29, 2022 at 11:20 AM EST
Nov 15, 2022 at 8:35 AM EST